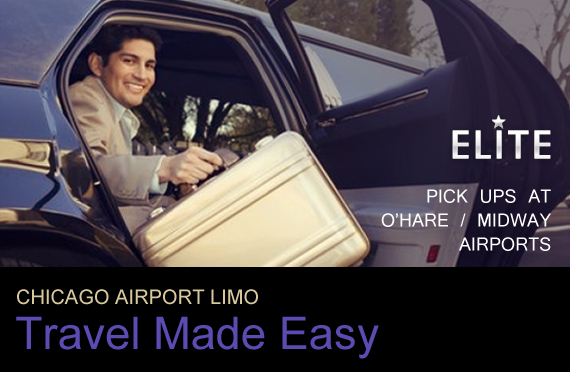 Limousine Service for Pick-ups at Chicago O'Hare and Midway Airports
Imagine a travel enthusiast. He has planned a vacation and has fully packed. Now, the guy is ready to go to the airport, but is wondering who is going to drive?
Nobody consider driving an exciting experience unless it is Formula-1 race. People often feel like driving is a chore. Especially if it involves waking up really early for a flight at O'Hare or Midway airports. So why don't leave the transportation for someone else? Renting Chicago limo is a perfect solution. A limo service is just one phone call away.
How to choose a limo company? The right limo company makes all the difference. After looking online and making several phone calls, comes the decision time. Which Chicago Limousine Company to choose for transportation needs? If chosen right, a limo company can surely enhance travel experience. Limo is a convenient way to travel. It is smart to make a good research and find a reliable company for one's needs.
Look for the right package deal. Different Chicago Limo service companies offer different deals for airport transportation. Currently, Elite Chicago Limo is running a promotion for Town Car pick-ups at O'Hare and Midway. Call around and find the right package.
Moreover, Chicago airport limo may be extremely convenient. It eliminates driving, parking and luggage loading problems. A professional chauffeur will always be on time, be helpful loading luggage, and get to the airport safely. So why not? Why let your travel become a burden when they can be a joy? Let us handle your Chicago airport transportation. http://www.elitechicagolimo.com